Senior Management
Ali Awais – Legal Counsel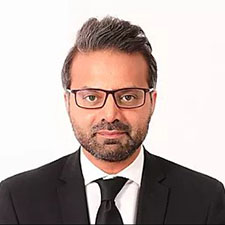 Ali Awais has more than 20 years of working with top-tier international law firms and multilateral organizations and is spearheading the corporate, banking and finance practice of the firm and managing teams.  He has advised banks, investment funds and major corporations and project sponsors on all aspects of financial transactions, including corporate finance, project finance, and Islamic finance.  Advised private equity and financial advisory firms in connection with funds structures and M&A and cross-border transactions.  Advised major corporations on corporate governance matters in connection with SECP requirements and in line with international best practices.
Specialized legal counsel in international transactions and infrastructure-related project finance, including projects involving power, hydroelectric plants, pipelines, municipal water, wastewater treatment plants, highways, and airports. Set up and execute corporate governance and risk management structures, internal policies and rules in line with complex regulatory requirements. Earlier Ali was a senior counsel in the World Bank in Washington DC where he actively covered the Middle East, North Africa and South Asia regions, including working as the World Bank's lead lawyer for putting together strategies for post-conflict countries and frontier markets. Mr Awais started his legal career with a Wall Street law firm, Milbank, Tweed, Hadley & McCloy in their New York office and have also worked in top international law firms, Baker Botts (Washington DC and Dubai offices), and Jones Day.  In addition, he has also worked for about 5 years in an investment banking firm out of Dubai International Financial Centre, where he was their Chief Operating Officer and General Counsel.
Senior Management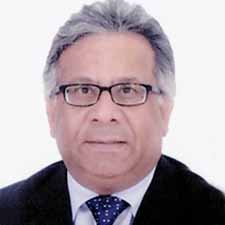 Arshi Islam – Director
Arshi, acting as Director Business Development, brings a vast experience of more than 35 years in the Financial Services & hospitality Industry including 28 years of association with ORIX Corporation Japan both in UAE and Pakistan. Prior to joining Fursa, he worked almost 17 years with one of the leading Finance Companies in UAE, out of which 11 years worked as Chief Executive Officer and 6 years as Head of Business.
He was one of the founding member of the MAFORIX Finance PJSC (a joint venture between Majid Al Futtaim and ORIX Corporation Japan) which got established in the year 2002 and is currently known as AlHail ORIX Finance PSC. Prior to UAE, he had worked with ORIX Leasing Pakistan Limited, Karachi Sheraton Hotel and Arabian Sea Enterprises Limited.
Arshi has an extensive knowledge of Credit lending to the SME Market in UAE and his role in Fursa would be to cater to the needs of the Small and Medium Size Companies operating in UAE like debt origination, Re-financing and Re-structuring and to develop various channels of businesses in the relevant market segments. He has attended International Conferences and workshops during his association with the Group. His written Article on Leasing Prospects in the UAE was published in the World Leasing Year Book 2009 by EURO Money.