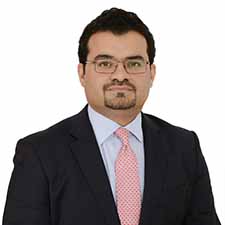 Adnan Farooq
Co-Founder and Managing Partner
Adnan heads the firm's transaction advisory business and brings with him over 2 decades of extensive experience in Financial Management, Debt Advisory, Corporate Finance, Private Equity and M & A Advisory.
Prior to joining Fursa, Adnan worked for almost 10 years as the Group Chief Financial Officer for the private equity arm of Dubai Investments PJSC. He has outstanding experience in formulation and execution of various corporate and business strategies and has spearheaded numerous capital raising and M&A transactions. His core competence comprises of; Financial strategy, Debt structures, Private Equity, Mergers & Acquisitions, Equity / Debt investments, Corporate Finance advisory, Risk Management, Corporate restructurings and Treasury & Working capital management.
Adnan has also worked for Ernst & Young, Dubai for over 3 years and was significantly involved in various Audit and Corporate Finance assignments.
Adnan is a qualified Chartered Accountant from The Institute of Chartered Accountants in England & Wales (ICAEW) and The Institute of Chartered Accountants of Pakistan (ICAP). He is also a Fellow member of The Association of Chartered Certified Accountants in UK (ACCA), a Certified Information Systems Auditor in US (CISA) and holds a Bachelor of Commerce degree from the University of Punjab, Pakistan.