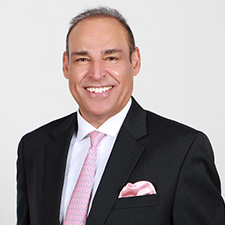 Abdul Moiz Khan
Co-Founder, CEO & Managing Partner
A senior banking executive with illustrious professional career spanning over two decades in the fields of both conventional and Islamic banking covering Corporate Banking (Relationship), Credit Risk, Credit Review, Audit, Market Risk, Compliance, Treasury, Operation etc. Through his rich experience & unique blend of corporate relationship & credit risk has garnered immense knowledge & business understanding to tailor-made a perfect business model, debt structure matching each customer's need.
Has spent much of his early career in management positions at a wide range of Islamic and conventional banks in the UAE. Some of these banks include, Mashreq, Abu Dhabi Islamic Bank, Union National Bank, HSBC, Emirates Islamic Bank, United Arab Bank.
Started the banking career with Mashreq in 1996 at credit risk department. He was a key member of corporate restructuring team of Osool (subsidiary of Mashreq Bank) aimed to refocus organization's strategy towards an agenda of growth and expansion.
His last assignment was with UAB where he successfully Headed the Large Corporate Division to substantially increase its assets & revenues through his vast market knowledge & customer contacts of over two decades.
He helped in developing Islamic solutions of financial products and services aimed at providing liquidity management to Large Corporate customers of UAB.
He has a Master degree in Finance & Control – MFC (Gold Medalist) and is an expert in developing various credit programs geared to enhance credit culture & understanding within organization.